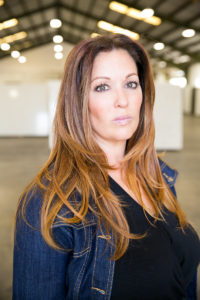 Boss Lady Red Owner,  Wende Valentine,  has been a licensed Realtor for 20 Years.  After helping many clients dream up what the perfect home would look like, Wende decided to give the role of General Contractor a try on for size.  Its a good fit!
Wende's passion is to take homes that are tired and need some TLC and make them new again.  "Do you ever see an old junker car going down the road and wonder how it is still running?  Then you think…at one time someone drove that off the lot brand new and was sooo proud of it!  That's how I feel about houses.  At one time, there was a family who was given the keys to a brand new house and they were soooo excited.  The house has provided shelter, a place to gather for a family to love, laugh, cry, scream, play, mourn and celebrate.  I love bringing these houses back to new again to live another life with a new family!"
With a background in real estate, Wende has the keen ability to know what will work in a property both for design and keeping price in line for a neighborhood so the price of the upgrades in the property don't overextend it for the neighborhood.  "Real Estate is an asset and we should be able to get out of it what we put into it.  I never want to see a homeowner put so much work into their property, then something happens, they need to sell and lose money because we did too much work!"
Boss Lady Red works with both Real Estate investors to repurpose homes that need to be new again and homeowners that love their home already, but are in need of upgrades.  Give Wende and her team the opportunity to help you fall in love with your home again!